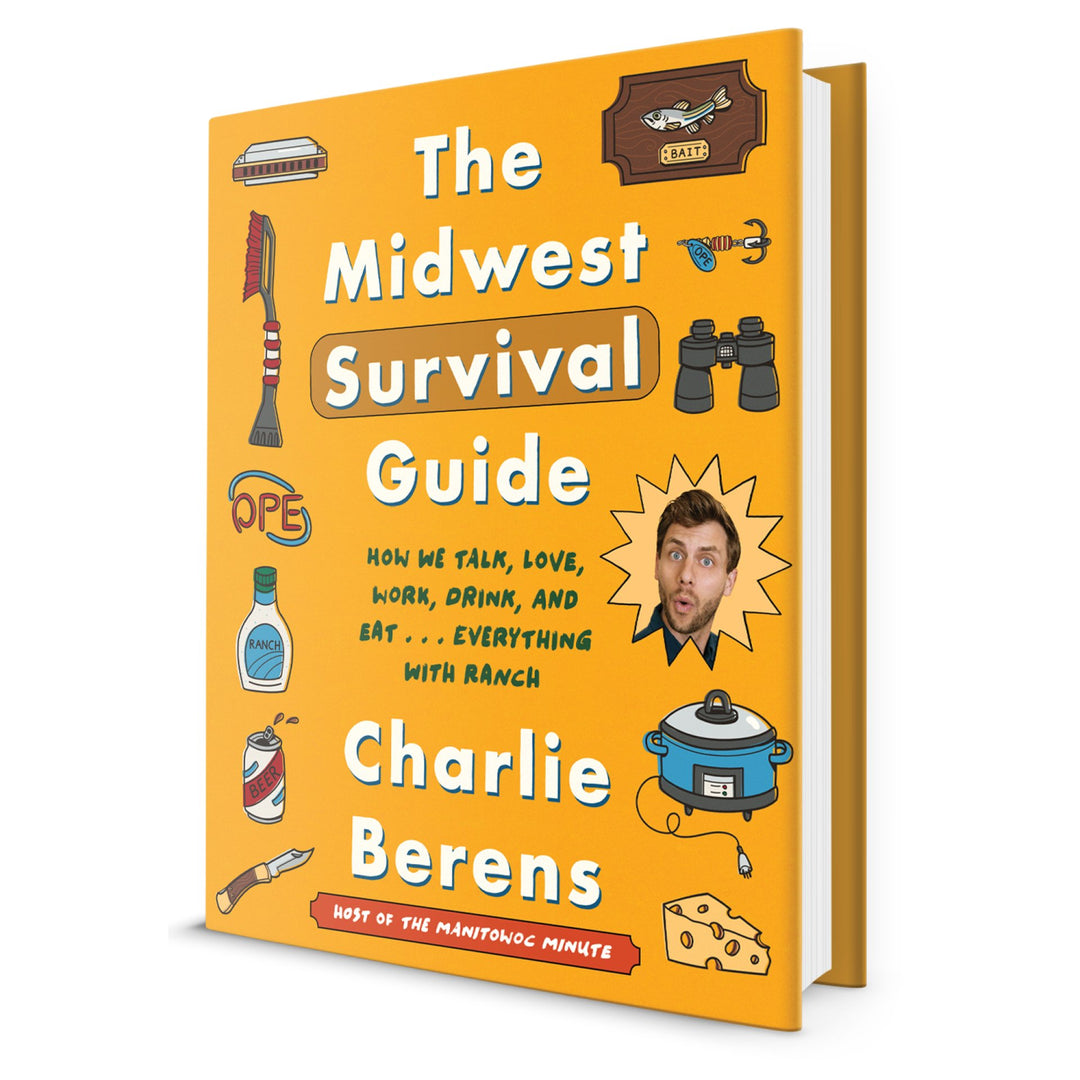 The Midwest Survival Guide
Regular price
$26.99
Sale price
$21.59
/
---
---
New York Times Bestseller!
The Midwest Survival Guide
How We Talk, Love, Work, Drink and Eat…..Everything with Ranch
By Charlie Berens
A hilarious full-color guide to Midwestern culture, from comedian and journalist Charlie Berens, creator of the viral comedic series The Manitowoc Minute.
Have you ever had a goodbye lasting more than four hours? Do you lack the emotional capacity to say "I love you" so you just tell your loved ones to "watch out for deer"? Have you apologized to a stranger because she stepped on your foot? If you answered yes to any of these questions, there's a good chance you're a Midwesterner—or a Midwesterner at heart. 
Hardcover, HarperCollins Publishers Inc., 304 pages, 7.5x9.5"
Fulfilled by Ambient Inks and shipped using compostable and/or recyclable packaging.