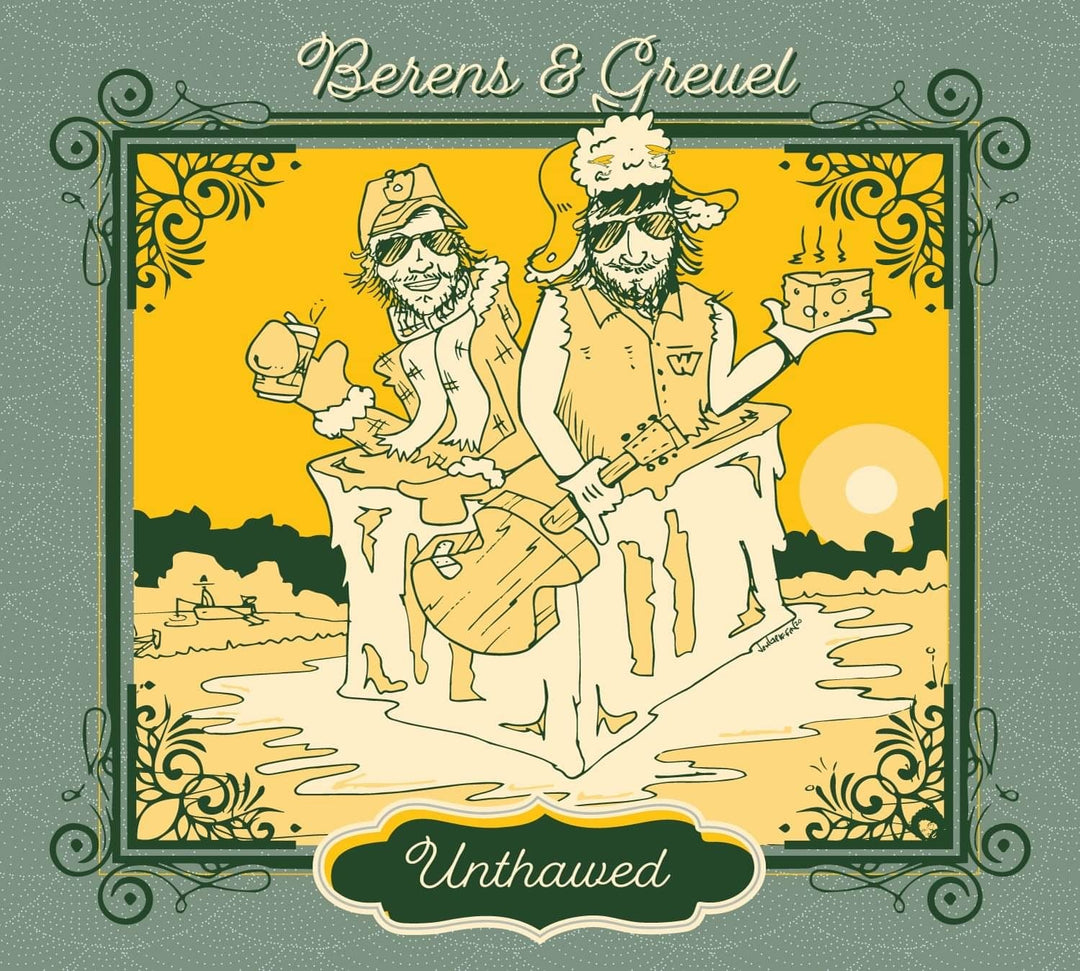 Berens & Greuel "Unthawed" CD
---
---
   Berens & Greuel's debut full length album with 9 original tracks of Midwest music that you can play at the next fish and/or brat fry.
Release Date: 11/23/2020
Format: Compact Disk
Tracklist:
1. Ope Nope 
2. Supper Club Shuffle
3. Naming Your Town
4. Wintertime in Wisconsin
5. Sandbar
6. Uff Da
7. Goin' Up Nort'
8. LaFluer
9. Old Wisconsin Jubilee
Fulfilled by Ambient Inks and shipped using compostable and/or recyclable packaging.